Press
/
EY Announces Jonathan Bingham as an Entrepreneur Of The Year® 2018 New England Finalist
By Janeiro Digital | May 24, 2018
PRESS RELEASE | BOSTON, May 24, 2018
EY announced that Jonathan Bingham, CEO of Janeiro Digital, has been named an Entrepreneur Of The Year® 2018 finalist for the New England region. The awards program recognizes entrepreneurs who are excelling in areas such as innovation, financial performance, and personal commitment to their businesses and communities. Jonathan Bingham was selected as a finalist by a panel of independent judges. Award winners will be announced at a special gala event on June 28, 2018 at the Westin Waterfront in Boston.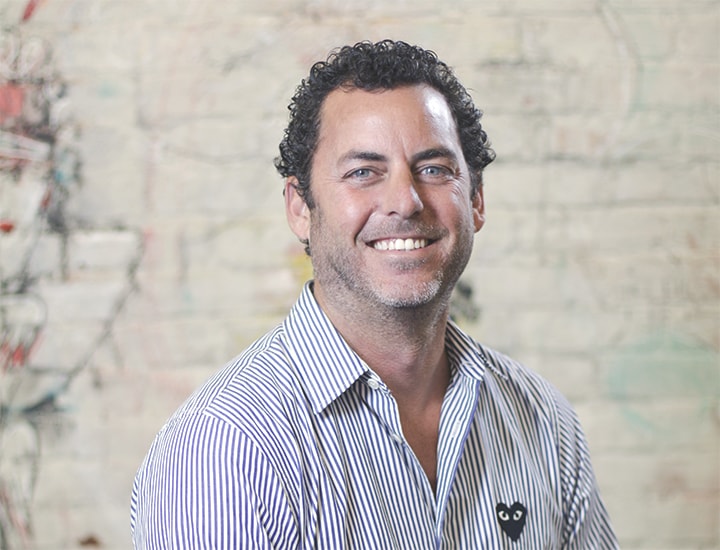 Taking on, and winning against, some of the world's largest companies including IBM, Accenture, Deloitte, and KPMG, Jonathan encourages his team to think big. A key differentiator for Janeiro Digital is how it approaches problem-solving—focusing on the business objectives first, and then testing solution hypotheses against the desired outcome. This is the basis of the company's proven Rapid Alignment, Design, and Development (RADD) process.
Unlike most firms in the application services market, Janeiro has translated its experience working with Fortune 1000 companies into a technology offering that accelerates enterprise-grade application development through a secure microservices architecture product called XFORM.  
"When you are trying to be the best, you have to not only be smart, calculating, and willing to adapt—you also have to be focused and determined," said Bingham. "I'm incredibly proud of the team at Janeiro Digital, which embodies all of these qualities. The team's energy fuels our success every day and is a big part of why this recognition from EY is such an honor."
Now in its 32nd year, the program has expanded to recognize business leaders in over 145 cities and more than 60 countries throughout the world. Regional award winners are eligible for consideration for the Entrepreneur Of The Year National competition. Award winners in several national categories, as well as the Entrepreneur Of The Year National Overall Award winner, will be announced at the Entrepreneur Of The Year National Awards gala in Palm Springs, California on November 10, 2018. The awards are the culminating event of the Strategic Growth ForumTM, the nation's most prestigious gathering of high-growth, market-leading companies.
Sponsors
Founded and produced by EY, the Entrepreneur Of The Year Awards are nationally sponsored in the US by SAP America, Merrill Corporation and the Ewing Marion Kauffman Foundation.
In the New England region, gold sponsors include Boston Private Bank, fama PR, the Isenberg School of Management at the University of Massachusetts Amherst, Nixon Peabody, True Search and Woodruff-Sawyer & Co. Silver sponsors include Chatham Financial, Empire Valuation Consultants, Morgan Lewis, Sullivan & Worcester and T3 Advisors.
About Janeiro Digital
Janeiro Digital is a digital business consultancy solving mission-critical business objectives with innovative technology solutions. Through a unique transformative approach, Janeiro Digital provides sustainable and diverse service offerings that drive the products, processes, and performance of its clients to better serve their customers.
Janeiro Digital's methodology to design, validate, and deliver technology solutions, called Rapid Alignment, Design and Development (RADD), ensures calibration with its clients' objectives at every stage. It combines insight into clients' unique challenges with engineering expertise and its XFORM technology to execute transformative solutions quickly.
Janeiro works with clients from a diverse set of industries, from the raw startup to the Fortune 500. The company was founded in 2009 and is headquartered in Boston, MA, with three domestic offices and one international office.
Learn more about Janeiro Digital at www.janeirodigital.com. For company updates, follow Janeiro Digital on LinkedIn,  Twitter,  Facebook, and Instagram, and read the company blog.
About Entrepreneur Of The Year®
Entrepreneur Of The Year®, founded by EY, is the world's most prestigious business awards program for entrepreneurs, chosen from an independent panel of judges including entrepreneurs and prominent leaders from business, finance, and the local community. The program makes a difference through the way it encourages entrepreneurial activity among those with potential and recognizes the contribution of people who inspire others with their vision, leadership, and achievement. As the first and only truly global awards program of its kind, Entrepreneur Of The Year® celebrates those who are building and leading successful, growing and dynamic businesses, recognizing them through regional, national and global awards programs in over 145 cities and more than 60 countries.
About EY's Growth Markets Network
EY's worldwide Growth Markets Network is dedicated to serving the changing needs of high-growth companies. For more than 30 years, we've helped many of the world's most dynamic and ambitious companies grow into market leaders. Whether working with international mid-cap companies or early stage, venture-backed businesses, our professionals draw upon their extensive experience, insight and global resources to help your business succeed. For more information, please visit us at ey.com/sgm or follow news on Twitter @EY_Growth.
About EY
EY is a global leader in assurance, tax, transaction and advisory services. The insights and quality services we deliver help build trust and confidence in the capital markets and in economies the world over. We develop outstanding leaders who team to deliver on our promises to all of our stakeholders. In so doing, we play a critical role in building a better working world for our people, for our clients and for our communities.
EY refers to the global organization, and may refer to one or more of the member firms of Ernst & Young Global Limited, each of which is a separate legal entity. Ernst & Young Global Limited, a UK company limited by guarantee, does not provide services to clients. For more information about our organization, please visit ey.com.
This news release has been issued by Ernst & Young LLP, a member of the global EY organization that provides services to clients in the US.
For more information, please visit ey.com.
Media Contact:
Sasha Divitkina
fama PR for Janeiro Digital
617-986-5018
janeiro@famapr.com