DON'T GET CAUGHT WITH YOUR 
DIGITAL PANTS

DOWN

"2018: The Year of Reckoning" —Forrester 2018 Predictions

According to Forrester, the fate of your company will be defined by your ability to adapt to new market realities. It's time for aggressive action. Stagnate and you lose market share; adapt and become a market leader.
Align your business and technology objectives
Overcome roadblocks to change and create a culture of innovation
Successfully implement a hybrid-cloud strategy
WE KNOW WHAT IT TAKES TO INNOVATE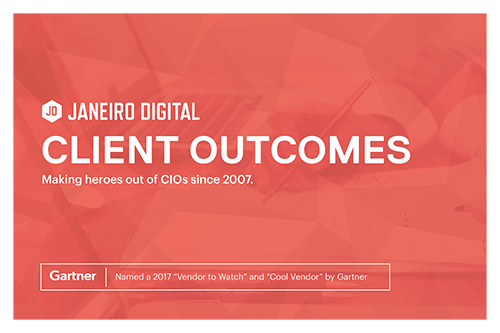 WHAT'S INSIDE
How to rapidly create and deploy enterprise-grade applications

Architecting an enterprise infrastructure that integrates with legacy systems

Building a scalable platform that enables future technology innovation