Press
/
I Was Blown Away By How These Brothers Built A $25 Million Business Growing at 160%
By Janeiro Digital | July 26, 2018
This post originally appeared on inc.com
…
It is really difficult for family members to work together and be successful. These two brothers have done it — and their location in Boston makes a big difference.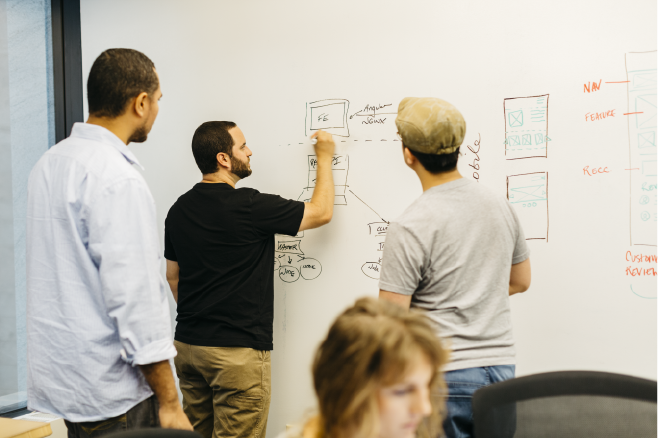 A pair of brothers started a company that failed. They picked themselves up and started another one that they've been running together for a decade. Now they expect that company to reach about $25 million in revenue as it grows at over 160% a year.
How do the two brothers work together so effectively? They are each strong in different jobs that are critical to the company's future growth. And I would guess that if there was any sibling rivalry between them — they have figured out how to channel it into creating a compelling experience for the company's customers.
This is my take from the story of Jonathan Bingham — the salesman — and Justin Bingham — the coder — whom I interviewed on August 1. They started a Boston-based security software company called Intrusic that raised $20 million in capital and employed 50 to 60 engineers.
After eight years, the company shut down because "We were 10 years ahead of our time," explained Jonathan. But the experience "gave a couple of guys in their mid 20s an education into how the worlds of entrepreneurship and venture capital work," he said.
In 2007 they started a music sharing company called Surrge. They realized that there was a better business opportunity for them to use the skills they had developed in managing technical teams to help companies solve business problems.
And in 2009, they started Janeiro Digital which used those skills on behalf of companies. As Jonathan explained to Boston Voyager, that was when, "my co-founder (and brother!) and I set out to bridge the gap between ideas and technical solutions through application development. As we grew, our approach evolved, creating a refined solution-focused firm with technical expertise, creative teams, systems integration and ongoing support."
Janeiro Digital wins business because it has deeper technical and project management skills than its competitors. "We pride ourselves on the ability to quickly and seamlessly onboard and become part of our clients' teams to deliver solutions that meet business goals and objectives. Ultimately, our edgy and fast-paced culture reflects how we approach our clients and engagements. More enterprises are looking to hit that digital transformation sweet spot, and through our hustle and hard work we're able to deliver solutions that move the needle now and help push transformations forward down the line," Jonathan said.
The company started off small and grew slowly. As Jonathan told me, "Our first deal was a $1 million job. For the first few years, Justin and I were running it and revenue was flat. We were having a great time and were making great money — 3.5 times our previous salaries."
Then about four years ago they set their sights on going after the competition — which Jonathan dubbed "the big four." As Jonathan explained," Since then we have grown from a handful of customers to about 100; our revenues have grown at 160% a year and we expect 2018 revenues of $20 million to $25 million."
Boston has given Janeiro Digital the resources to sustain its growth. "Boston is the epicenter — thanks to its universities and its supply of capital. When we started, we liked the fact that a higher percentage of potential customers were in Boston. We thought we could build a good base and work collaboratively with clients to innovate."
As they grew, they needed more talented people. "While there is lots of talent out in Silicon Valley, Justin and I did not want to get into a bidding war for $150,000 employees who were being hired by unicorns. We saw opportunities to hire people in Chicago and Charlotte where there were people working for big companies who would be excited to join a fast-growing startup and could be hired with less competition," said Jonathan.
Boston also has pillar companies — local publicly-traded companies that help startups grow. These include "Wayfair, Hubspot, LogMeIn and GE. Boston also has incubators like TechStars and MassChallenge and many angel investors. Moreover, the venture capitalists have moved from [suburban] Waltham to Boston because they realize that entrepreneurs don't want to take a big chunk of their day out to get to Waltham and back," he pointed out.
While Jonathan believes that Boston "has enough — if not too much capital;" he points out that "It can be difficult to get early stage money but there is enough for seed — in the $1 million to $2 million — capital raises and $10 million to $20 million rounds. There is also a good mentor network. If you know one good mentor, you know them all."
Jonathan concedes that Silicon Valley has an edge over Boston when it comes to values. As he said, "Jonathan Fisher of Silicon Valley VC DFJ funded Intrusic. He described that company's failure as a badge of honor that left the world better than it had been before. In Boston, it has been more a personal challenge to describe failure. It's the difference between venture banking and venture capital."
The Binghams have done a great job of taking advantage of the opportunities in Boston and overcoming its weaknesses to keep their company growing.